– POST-EVENT EXCURSION TO VIK – 
Midwifery in Iceland 4 – 13 May 2019
Iceland is a magical island humming with energy and natural phenomena that turns everyday experiences – a walk, a drive, a dip in a pool – into something that will take your breath away.
Its beauty comes from a vast volcanic landscape where mighty forces shape the earth: geysers and glooping mudflats, rumbling volcanoes swathed in ice and glaciers grinding their way through mountains. Its rich cultural life encompasses a literary legacy that stretches from medieval sagas to contemporary thrillers by way of Nobel Prize winners, as well as life, music and Nordic style.
As well as its wonderful culture and landscapes, the local people are welcoming and creative and have a progressive, egalitarian sensibility. Here, midwives are known as Ljósmóðir or 'Mothers of Light', which reflects the status that the midwives have always held in Iceland, where formal midwifery training first began back in 1761.
Experience the beauty and culture of this remarkable island while gaining insight into its midwifery and maternal services through a wide ranging professional programme, led by Professor Nicky Leap.
The tour has been designed to start after the 21st Congress of the Nordic Federation of Midwives in Reykjavik on 2  – 4 May 2019. You can either join the tour on its own or attend the congress as well.
Itinerary at a glance
4 May (Sat) Reykjavik
Arrive and make your way to the group's hotel in Reykjavik or, if attending the Congress, change to the group's hotel. There will be a welcome dinner in the evening

5 May (Sun) Reykjavik
Visit the Björkin project and meet the midwives who run it. In the afternoon relax with a trip to the Blue Lagoon, a hot outdoor bath with spectacular scenery

6 May (Mon) Reykjavik/ Akranes/ Akureyri
Visit the biggest hospital in Iceland, Landspítali, and meet with local midwives. Drive to Akranes and visit their hospital which is popular for natural births. Visit Kolugljúfur and Glaumbær before continuing to Akureyri, the second biggest town in Iceland and where you will spend the next two nights

7 May (Tues) Akureyri
Visit the multidisciplinary hospital that serves the north and east of Iceland. In the afternoon there will be sightseeing around Akureyri

8 May (Wed) Akuryri/ Egilsstaðir
Drive onto eastern Iceland visiting Goðafoss, Skútustaðagíar, Dimmuborgir, Hverarönd. Continue to Egilsstaðir, arriving in the late afternoon and check into the hotel before dinner

9 May (Thurs) Egilsstaðir/ Neskaupstaður/ East Fjords/ Höfn
Drive to Neskaupstaður and visit the hospital there to meet local midwives. Continue to the East Fjords to the small sea village of Höfn and overnight

10 May (Fri) Höfn/ Jökulsárlón/ Skaftafell/ Vik
Depart this morning for the beautiful glacial lagoon of Jökulsárlón and explore the area with its rich bird life. Continue along the coastline and see the many glacial tongues and one of Iceland's biggest volcanoes, Öræfajökull Glacier. Stop off at the National Park Skaftafell and walk to Svartifoss waterfall. Continue and over night in Vik

11 May (Sat) Vik/ South Shore/ Selfoss
Today head to the south shore of Iceland, known for its beautiful landscapes, waterfalls, black sand and glaciers. Continue along the south shore to Seljalandsfoss waterfall and Skógafoss waterfall. Visit Selfoss Hospital which has birthing rooms for natural births. Check into your hotel

12 May ( Sun) Selfoss/ Golden Circle/ Hafnarfjörður
Visit the Golden Circle, stopping first at Thingvallanvatn, Iceland's largest natural lake. Continue to Gullfoss waterfall, the geyser geothermal area where Strokkur spouts its hot water and steam 25 – 30m into the air. Continue to Hafnarfjörður and check into the Viking Hotel. This evening there will be a Viking farewell dinner

13 May (Mon) Hafnarfjörður
After breakfast, make your way back to the airport for the flight home or extend your stay.
Your tour leader – Professor Nicky Leap
Professor Nicky Leap is currently an Adjunct Professor of Midwifery at the University of Technology, Sydney. For more than 30 years Nicky has had a variety of roles in midwifery practice, education and research. She has published widely and is a frequent speaker at national and international conferences.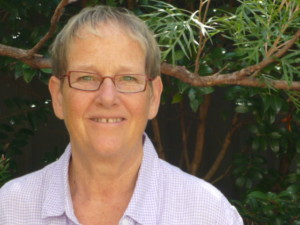 Nicky is well known for her work supporting the development of collaborative midwifery models of care in different settings and as the co-author, and as the co-author, with Billie Hunter, of 'The Midwife'sTale: an oral history from handywoman to professional midwife' and 'Supporting Women for Labour and Birth: a practical guide'.
Nicky grew up in the West Country in England where she was involved in setting up and promoting Women's Aid Refuges. She became a National Childbirth Trust teacher in the 1970s and was a youth and community worker in London before training to be a midwife. In the 1990s, while living in South East London, Nicky was a member of the first group of self-employed midwives to contract into the National Health Service. She now divides her time between living in Bristol (UK) and Sydney (Australia) and enjoys any opportunity to engage in travel, particularly when it involves learning about diverse maternity care systems.