It is a privilege to invite you to Iceland for the 21st Congress of the Nordic Federation of Midwives "Midwifery across borders", the year that the Association of Icelandic Midwives celebrates its 100th birthday.
This Congress will provide an active forum for presentations and discussions. The scientific programme will be prepared by our Scientific Committee together with clinicians and researchers to create an interactive and exciting congress. This is a great opportunity to meet with colleagues from other Nordic countries, to exchange ideas and last but not least to make friends.
Reykjavík is an excellent venue for the Congress. It is the capital city of Iceland and the northernmost capital in the world. Along with an ambitious social programme, participants will have the chance to explore some of the natural attractions of Iceland.
Detailed information on the scientific programme will be available on the Congress website in due course.
On behalf of the Organizing Committee we warmly welcome you to Iceland.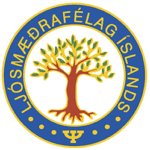 Áslaug Valsdóttir and Ástþóra Kristinsdóttir
Chairs of NJF Congress 2019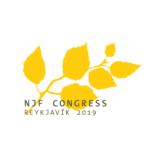 Organizing committee
Chairs: Áslaug Valsdóttir & Ástþóra Kristinsdóttir
Scientific committee
Chair: Dr. Helga Gottfreðsdóttir
Venue
Harpa, the beautiful concert and conference centre features the best conditions for conferences in Iceland. It is conveniently situated at the harbour in the heart of Reykjavík and within walking distance of the city centre with shops, restaurants, art galleries and a vibrant night-life.
Social programme and excursions
Along with the social programme such as the welcoming reception and the conference dinner, participants will have the opportunity to visit Iceland's most spectacular attractions, including geysers, waterfalls, volcanoes and glaciers.
Accommodation
Accommodation in various price ranges nearby Harpa has been booked for participants.
Travel to Iceland
Iceland is only 3-4 hours from Europe by flight, and 5-6 hours from the East Coast of North America. A number of international airlines operate flights to Iceland year round from various cities on both sides on the Atlantic.